}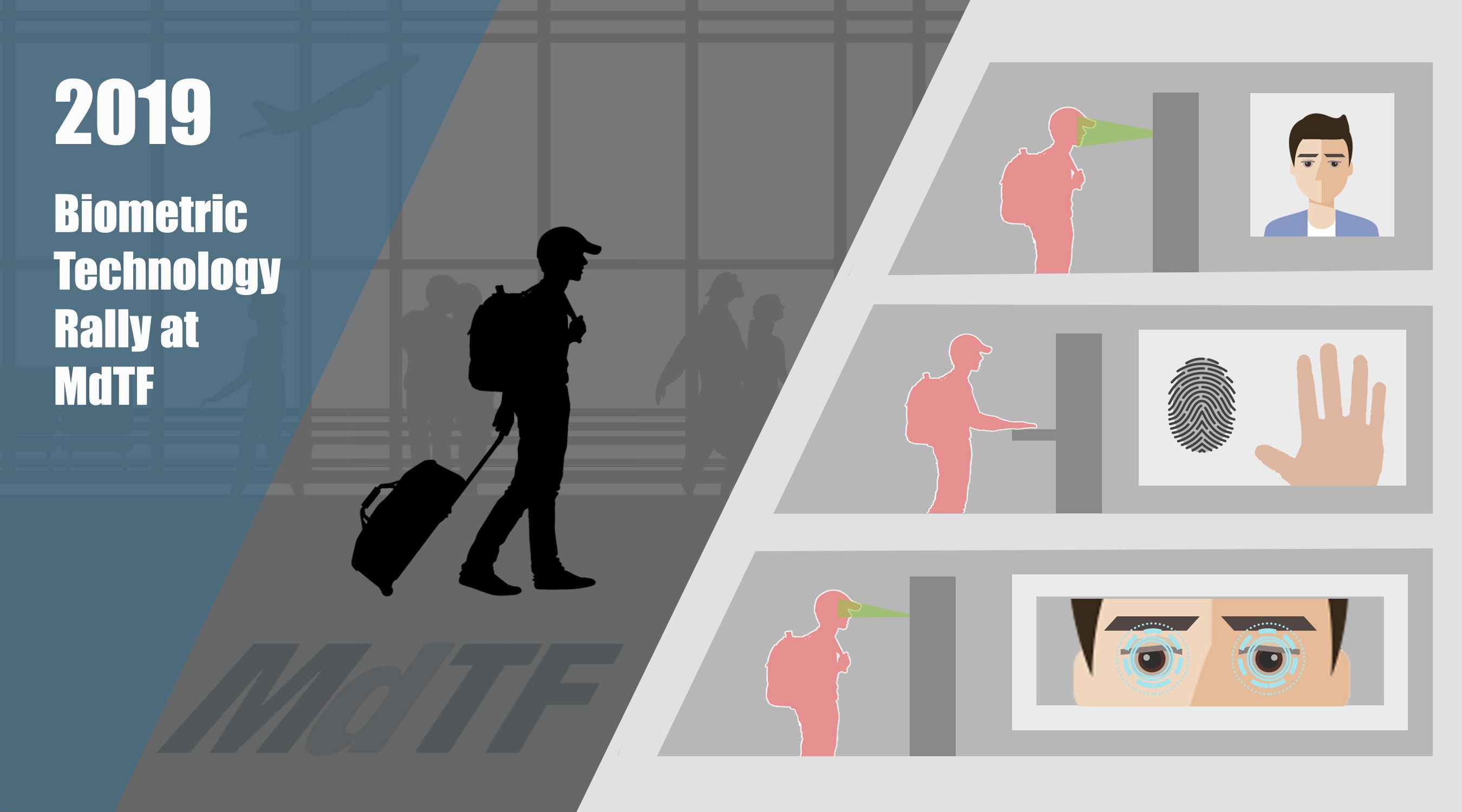 The 2019 Biometric Technology Rally is designed to challenge industry to develop high-throughput biometric systems that meet the requirements of fast and accurate user recognition within identity verification operations, such as security checkpoints. The 2019 Rally is open to providers of biometric (face, iris or fingerprint) data collection systems, as well as biometric matching algorithms that can achieve defined performance targets for high-throughput use cases. For more information, see the slides below.
Important Upcoming Dates
Installation at the MdTF
05/06/2019
Stakeholders VIP Day
05/08/2019
Rally Test Begins
05/09/2019
November 2018

February 2019

March 2019

May 2019
Complete informational webinar slides available here
To apply for the 2019 Biometric Technology Rally, send us a short white paper and video by November 30th, 2018.
For information on acquisition system white papers and videos, see overview webinar slides 14-16.
For information on matching system white papers, see overview webinar slides 17-18.
Finished white papers can be emailed directly to rally@mdtf.org.
Questions about the 2019 Rally? Contact Peoplescreening@hq.dhs.gov
Error. Please try again.