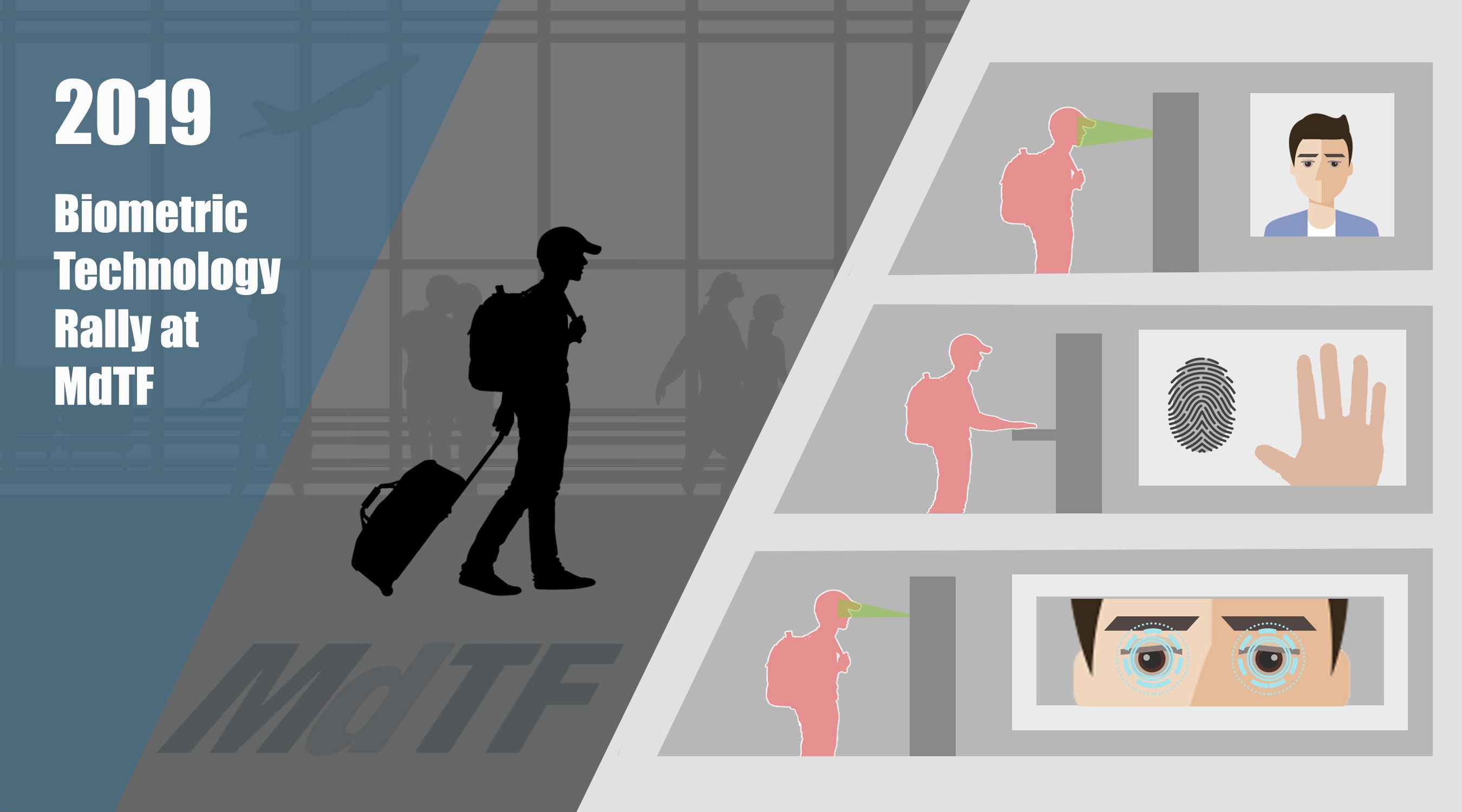 The 2019 Biometric Technology Rally Results are now available!
2019 Biometric Technology Rally: High throughput Face/Iris/Finger systems.
The 2019 Biometric Technology Rally was designed to challenge industry to develop high-throughput biometric systems, meeting the requirements of fast and accurate user recognition within identity verification operations, such as security checkpoints. The 2019 Rally invited providers of biometric (face, iris, or fingerprint) acquisition systems, as well as providers of biometric matching systems that achieve defined performance targets for high-throughput use cases.
November 2018

February 2019

March 2019

May 2019
View API documentation on the MdTF Github!
Complete informational webinar slides available here
Questions about the 2019 Rally? Contact Peoplescreening@hq.dhs.gov
Error. Please try again.